Follow a bear researcher into the world of free ranging bears!
Orsa Finnmark hosts the most dense population of wildlife bears in Sweden.
Here, in the region around Kvarnberg, where wolf, wolverine, lynx and golden eagle share the wilderness with the bears,
the mayor part of the Swedish field research on free ranging bears is done.
Björn & Vildmark is the official interface in between
the Scandinavian Brown Bear Research Project and the public

Bear Research Excursions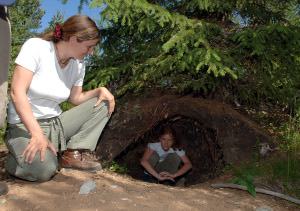 Follow a Brown Bear Excursion and learn about the bears' lifestyle and behavior. Our information is based on scientifically approved facts containing the latest results of the present investigation and is always free from idealistic and political influence.
Please check out our Brown Bear Excursions to find an arrangement that suits you and puts the golden edge on your permanency in Sweden!
Cabins in Kvarnberg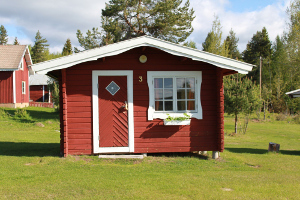 Enjoy the feeling to have escaped every day life! Wake up in our cosy cabins that are entirely build in pine tree!
Our cabins are the perfect starting point for your day trips into the vast wilderness of Orsa Finnmark – with all its natural and cultural beauties.
Meetings and Conference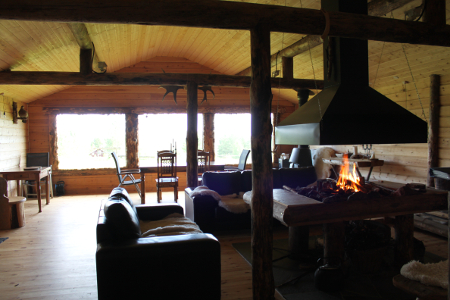 Arrange your next meeting out in the wild! Meet with your school mates or trigger your working group far from distracting environment. With 20 beds and 70 sqm in the conference house you meet in inspiring atmosphere and get closer to nature than ever before.
In our facilities you can have conference service or do self catering.
Hidden Pearls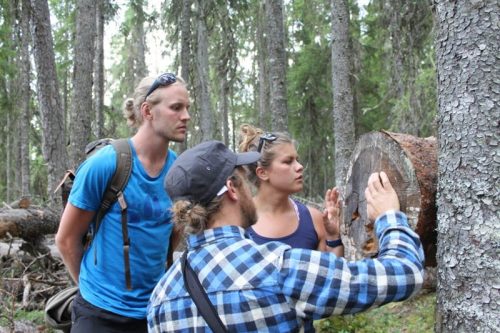 "You only see what you know!" is probably the most used citation of Johann Wolfgang von Goethe. Let us show you the miracles of biodiversity and natural beauty. We are going to boost your Experience of Nature and put you to the next level!
From 2015 on we extend our tour program with Hidden Pearls! Follow a knowledged guide to the most interesting spots in the wild and learn about all the details you never new they exist!