Hamra National Park is widely known for it's beauty and biodiversity. Here exist species that have vanished over almost all Scandinavia. The most impressing feature of Hamra National Park is the age of its trees and the rich life of polypores, lichens, mosses and insects that are dependant on old forests.
Description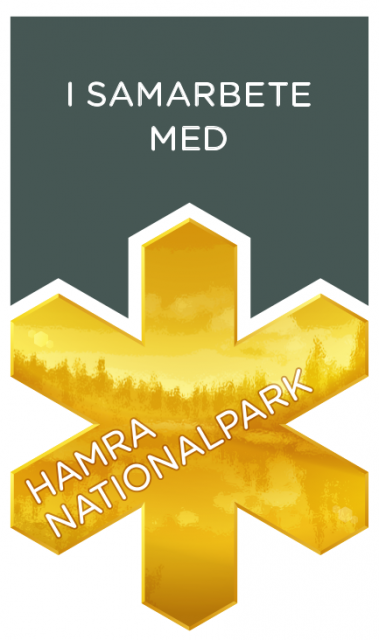 We meet in Kvarnberg at 13:00 where we get a short introduction about the tour. We leave right away for our first destination, an old mill from 19th century that is on our way to Hamra National Park. Here we have the chance to explore the beautiful surrounding and even the simple mechanism of the mill. Finally we continue by car through wild forests until we reach Hamra National Park. We will follow one of the trails made for visitors and explore the forest with all its details and enjoy the unique atmosphere during about 2 hours. After a short break it is time to leave for our last destination: Pilkalampinoppi. This old fire tower is situated on the top of a mountain and we will have an incredible view over the vast wilderness of Orsa Finnmark. Depending on the weather we might have diner here or at Hamra National Park. We aim to be back at Björn & Vildmark cabins at about 19:00.
Follow this tour and experience Hamra National Park with a guide
Date: This tour is offered from May to September. Pre-booking required!
Excursion time: approx. 6-7 hours
Participants: groups only
Price: on request only
Place & time: Meeting place is Kvarnberg, 45 km north from Orsa, at European road 45. (First entrance, follow the sign Björn & Vildmark). The event starts at 14:00 in Kvarnberg and ends 20:00 if nothing else is announced. Transport during excursion occurs by participants own car. We drive on forest roads.
This is included: Experienced guide, coffee break, food at an open fire place.
Languages: Swedish, English
More: Recommended age from 6 years. Participants should be able to walk freely in the forest. We walk in between 2 – 3 km in different kinds of terrain. Difficulty: easy/middle. We recommend that you wear weatherproof clothes for the tour, long sleeve shirts and long trousers, camera, binocular and snacks when needed. Please visit Björn & Vildmark's homepage for more information.
Optional: Overnight stay in 4-bed cabin ( from SEK 400:- )